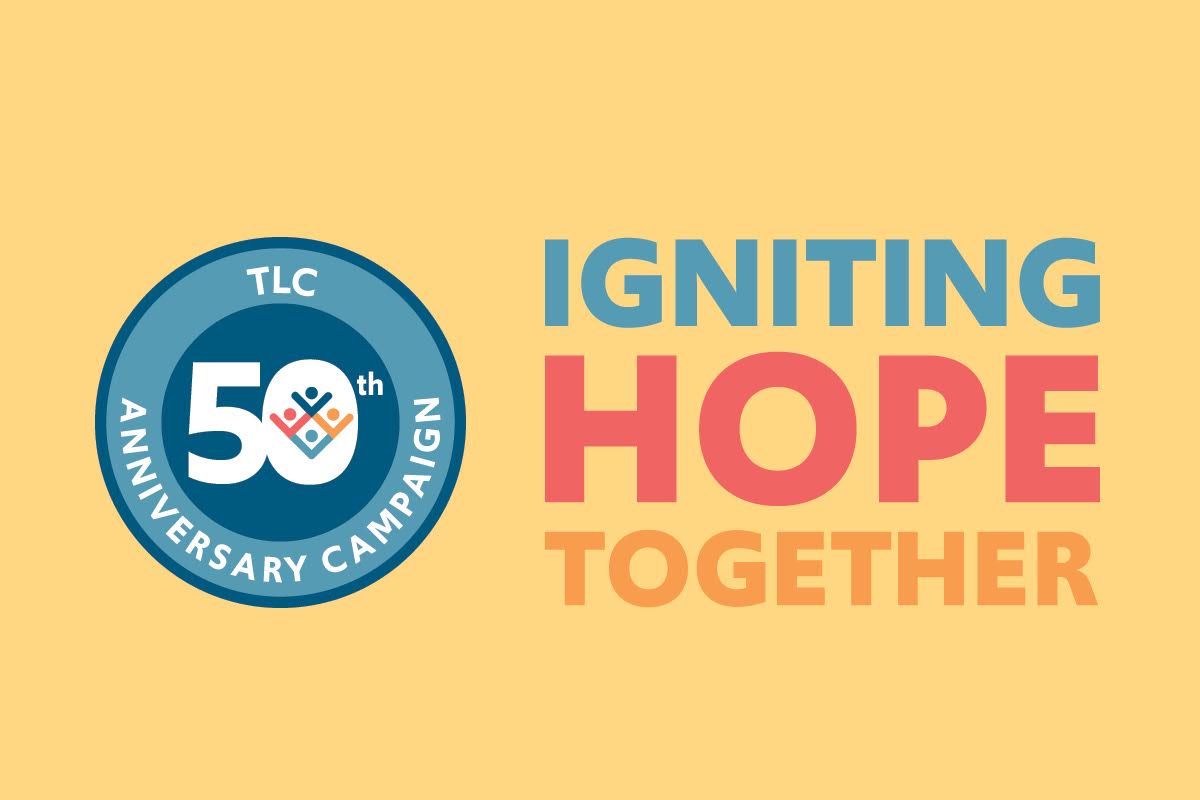 Support the Future of TLC
TLC's historic multi-year capital campaign, Igniting Hope Together, launched its quiet phase in the fall of 2019 in celebration of our 50th anniversary. Thanks to the transformational leadership of a dedicated group of volunteers, advisors, and generous supporters, over $6.6 million has been raised so far for a new state-of-the-art Intermediate Care Facility (ICF) home, kicking off the first phase of construction across campus. Now it's time to say hello to the Residents Village and leave your mark as we transform lives together.
SECU Foundation $1.5 Million Challenge Grant
We're excited to announce the SECU Foundation Challenge. Together with our partners at the SECU Foundation, we're calling on the TLC community to raise $3.9 million during this public phase of the 50th Anniversary Campaign, Igniting Hope Together, to meet the $1.5 million challenge grant by the summer of 2024. Never before has TLC received a gift of this magnitude or embarked on a project this ambitious – and we need you to get there. Your generous support of the SECU Foundation Challenge will open doors, quite literally. Make your donation today!
TLC's Residents Village
Supporters, partners, families, and staff recently came together to ceremoniously break ground on the new ICF home and Residents Village. See more from this special day and what it means for residents, families, and staff from Sarah Crawford, TLC's CEO and Terry Moore-Painter, daughter of founding parents Betty and Durham Moore, and sister of Jimmy Moore, one of the first 10 children who moved into the original "Tammy Lynn Home."
To learn more about the capital campaign, naming opportunities, or to make a multi-year pledge, contact:
Alyson Stoffer
Director, Strategic Impact & Outreach
astoffer@nctlc.org